VALUABLE journal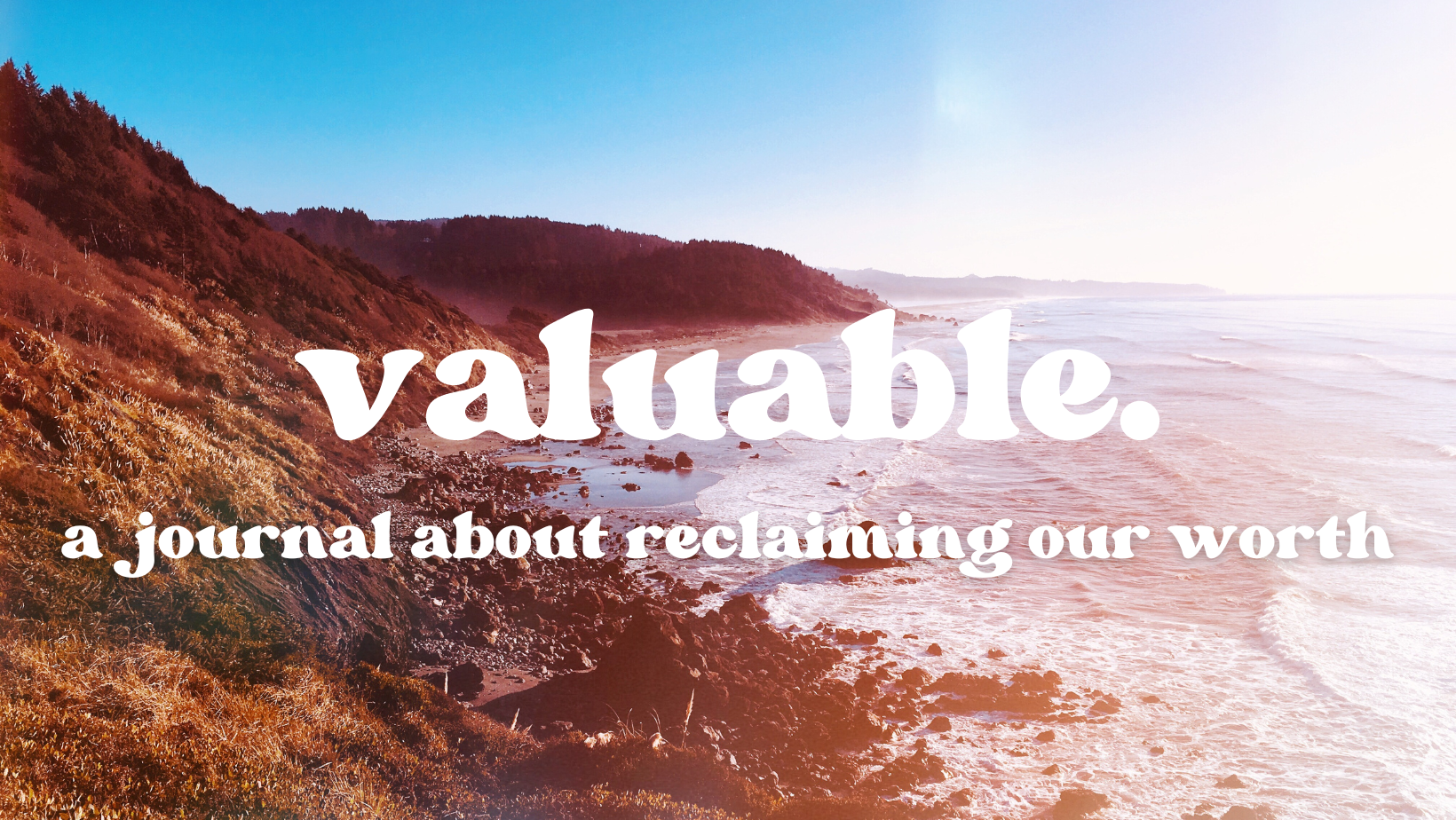 What is VALUABLE?
VALUABLE is a quarterly print and digital journal about reclaiming our worth. It is a project that has arisen out of witnessing, and experiencing, the massive shifts of growth and imagining of a new, better world many of us have undergone (and are continuing to undergo) over the last few years.
This is a project about honoring your place in the world as the amazing, authentic humxn you are. It is about stepping into life in a way that celebrates community and collaboration while also recognizing that YOU have unique medicine to bring into being at this time.
You are invited to contribute to VALUABLE to share where you are at, and where you've been, on your journey, be it thru embracing your identity, your creative practice, your relationship to money and being resourced, or any other way that explores and celebrates your experience and your unique being.

<<< CONTRIBUTE TO THE SPRING 2023 ISSUE OF VALUABLE HERE >>>

We are very rarely given the space to celebrate these deep shifts in our culture and ourselves. VALUABLE is a place to do so.
In sharing your words, your art, your experience, you are also acting as a beacon to others to shine their own light in this world. It can be downright terrifying, in a world that constantly tells us that we are not good enough, that we always have to be improving, that there is always someone there to tear us down if we get too big or say the wrong thing and that we are in constant competition with one another, to show your most true, beautiful self.
This is a space that encourages you showing your most true, beautiful self to the deepest degree possible. Because the more we stay small, the more we stay stuck in a world dominated by a sick overculture of fear, competition and control. There is no more time to wait—we MUST support each other in bringing our medicine to the world.
If this sounds scary, downright terrifying, think of a piece of creation that has lit you up and made you feel like "YES! LIFE IS AMAZING!"...it could be a movie, a book, a tv show, a song, anything that spoke to your spirit.
And think about what you'd miss if the person who created that art was too afraid to show themselves, their vision, their truth.
Don't be too afraid to show yourself. We are here for you.

To Submit Your Contribution
<<< CONTRIBUTE TO THE SPRING 2023 ISSUE OF VALUABLE HERE >>>
All contributions should be submitted thru this Google form. As this project is primarily a print publication (with a digital option), submissions should be suited for said medium, namely written or visual art. If you have a piece that is video, animation or music that you'd like to share, you can submit an accompanying written piece with a link for folx to visit to experience the piece outside of the publication.
If your submission is too large to attach, please fill out the form and indicate that you are sending the submission thru DropBox or another means to stainedghost@gmail.com.
Submissions sent in after the publication deadline will be included in the next issue. Please refer to the Google form for current deadlines. The vision is to publish on the solstices and equinoxes, with the premiere edition coming out on the Spring Equinox of 2023.
You do not need to consider yourself a writer, or an artist, to contribute to VALUABLE. Whether or not you don these identities as a profession or hobby, you have a story and magic with which to share your experience...and it does NOT need to be sanctified by the standards of the overculture to put it into the world and say it matters.

Compensation
As a contributor, you are given the option, and are encouraged, to be an affiliate for the project. What this means is that every time someone purchases a physical or digital copy of the publication thru you, you receive a portion of that sale (50% for digital sales, 20% for physical)--this is in contrast to typical forms of compensation for contributing to a publication, which in my professional experience have ranged from nothing (exposure!) to anywhere from $.40 to $3/hour once you do the math and account for taxes.:-\ This is a reimagining of how a project like this can move away from a top-down economic model and support everyone involved much more fully.
In short, this project isn't just about sharing your story--it's also a way to support you in this journey and add to your resourcing in exchange for the healing and inspiration that can come from you sharing your beautiful experience.
If you have any questions about this project, please reach out to me at stainedghost@gmail.com. Thank you for sharing your wisdom with this publication, and being brave enough to step into the space of sharing who you are. Sending you much, much love and gratitude.
xo-
Holly, Creatrix of Stained Ghost